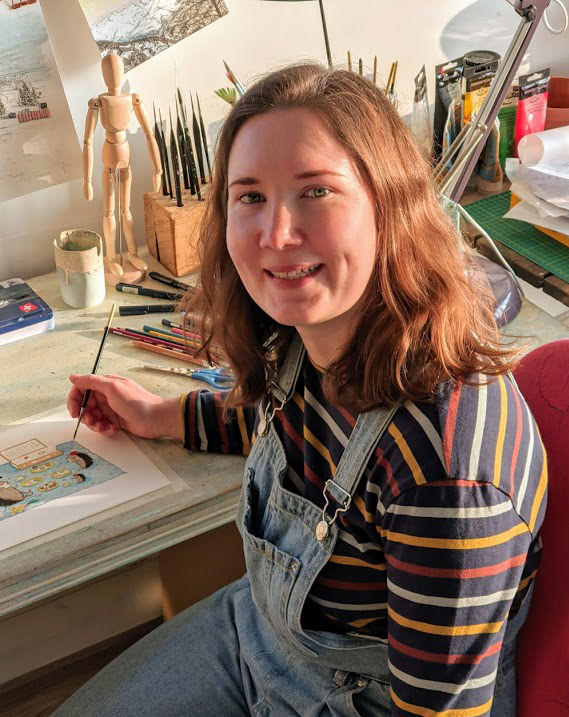 I'm Jemima and I'm an Illustrator based in Somerset, England.  I graduated from Plymouth University in 2017 with a degree in Illustration. The natural world has a big influence on my illustrations.  I enjoy painting a range of subjects and I love including lots of little details in my work. My favourite mediums to work with are gouache and coloured pencils. 
I have a range of illustrated giftware for sale at The Valley Smokehouse shop in Stone Allerton, Somerset.  You can also buy  online through my Etsy shop!
I am open for commissions so please email,  jemimanewberry@outlook.com for more info or for any other enquiries.